Trenchless Liners in Ecological Reserve
Trenchless Lining in Ecological Reserve
The SPR™EX "Back Bay Storm Drain Rehabilitation" project is located within a pristine ecological reserve in Newport Beach, California. The job consisted of structurally repairing over 40 culverts within a location of extreme environmental sensitivity. The project competitively bid with Burtech Construction of Encinitas, California being the lowest responsive bidder. Once the project was awarded, Burtech approached the City of Newport Beach with a value engineering recommendation to substitute the culvert rehabilitation lining materials on this project for Spiral Wound.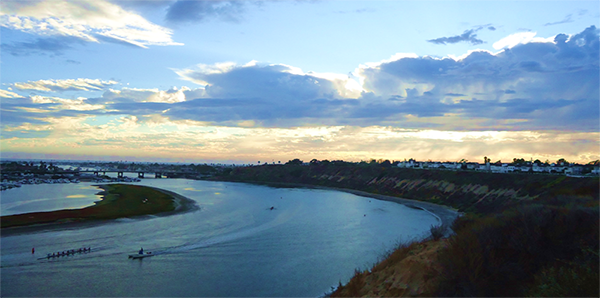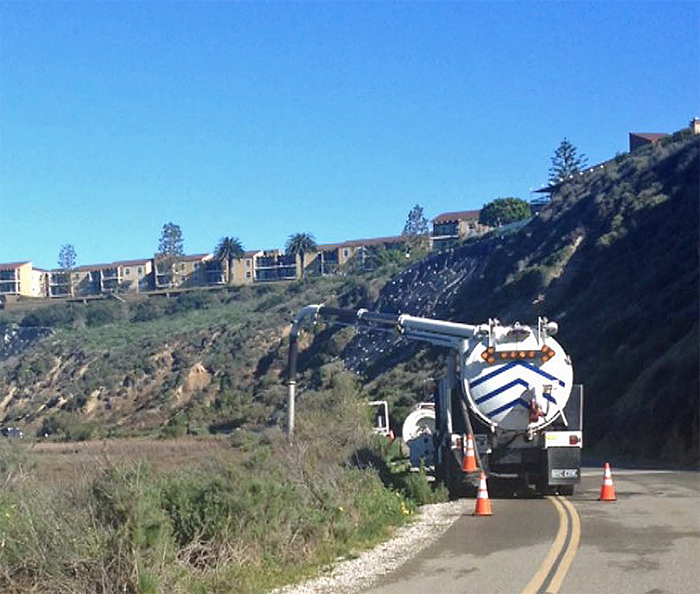 A major advantage of Spiral Wound liners is their mechanical installation, resulting in no harmful chemicals or styrene as part of the installation process. Considering the sensitivity of an ecological reserve these features were favorable. Additionally, Spiral Wound liners can be installed in live flow without the need for bypassing. 
With these significant advantages, the City of Newport Beach approved the use of Spiral Wound liners for the Back Bay project.  Based on design and hydraulic requirements, Sekisui's SPR™EX Lining system was recommended; the tight-fitting PVC liner for applications between 6″ – 42″. Approximately half of the 40 culverts ranging in diameter from 12" – 24" converted to SPR™EX. 
The biggest construction challenges involved addressing the tidal flows. The excess flows were diverted to maintain workable flow levels, but the installation process still continued under live flow. Despite construction challenges and unusual rain events in December and January, the project finished on schedule and under budget. 
"Due to constant tidal influence in many of the rehabilitation sites, we found utilizing the SPR™EX system in these areas gave us greater control within the time frames. Post-construction, Burtech Pipeline/Nu-line Technologies, LLC feel we chose the best technologies in order to deliver the project in a timely manner and limit exposure in these highly sensitive work areas. We are extremely pleased with the end result as was the City of Newport Beach"– Frank Durazo Nu-Line Technologies, LLC.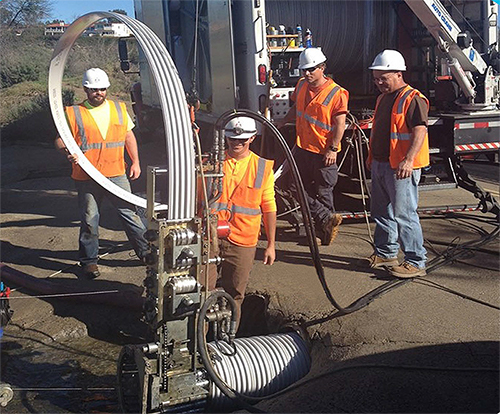 About Our Spiral Wound Installer
Nu-Line Technologies is one of our Spiral Wound installers located in California. Nu-Line has over 2 decades of experience installing our SPR™EX liners and additionally works in the plumbing, drain cleaning and building industries. Nu-Line is located out of Encinitas, CA.
Pipe Rehabilitation Project in California?