SPR™EX Structural Solution for Transit Hub Pipeline
SPR™EX Structural Solution
Orange County Sanitation Districts owns and operates a regional sewer near Tustin Avenue and Orangethorpe Avenue in the City of Placentia, CA. The 24" VCP pipe was originally installed in 1960.  Upon inspection, the District identified significant cracks in the pipe as well as the manhole structure. Rehabilitation of the line segment was the first choice however the site location and access presented key challenges relative to constructability.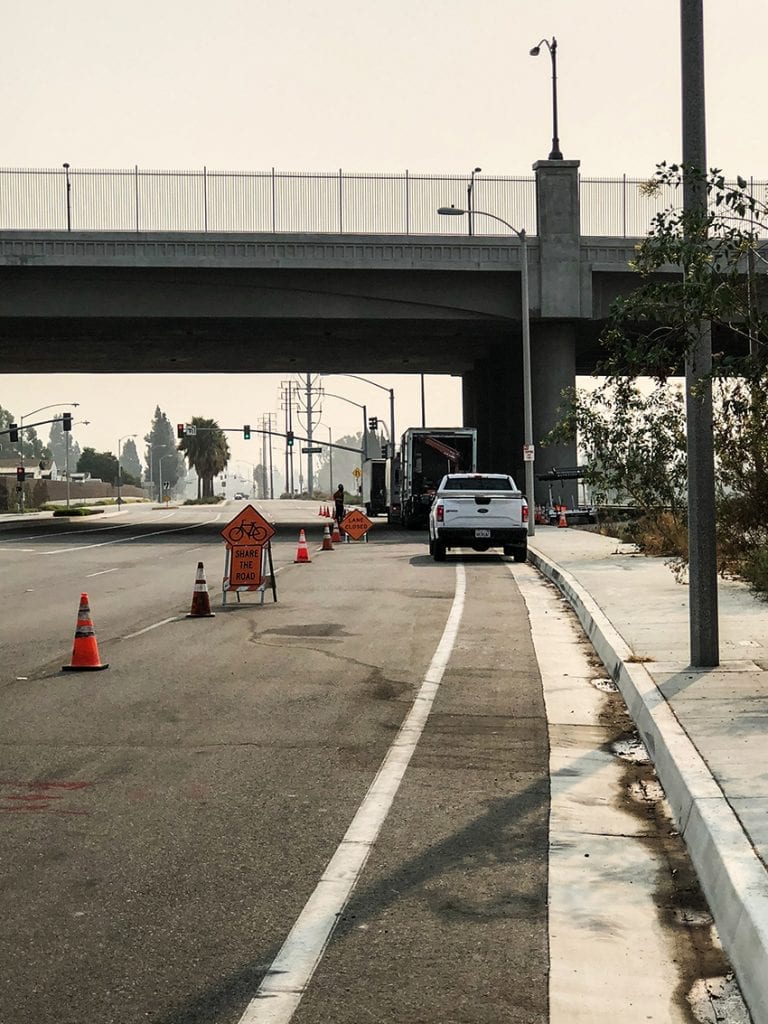 The project was located underneath the Tustin- Orangethorpe overpass. The downstream manhole was located off the curb then continued for 250 feet running parallel to the overpass, then under the Burlington Northern – Santa Fe Railroad tracks and ROW then terminating in an access structure located on the other side of the railroad tracks.
There were many challenges associated with this job. First, numerous agencies were involved; permits were required from OCSD, Caltrans, BNSF and the City of Placentia. Construction work had to be done during the day from 8 am to 4 pm. Second, due to the pipe location and rail tracks, flow by-passing could not be done. This was a key issue as there were numerous industrial business connecting to this sewer as well as several large-scale residential developments. This meant that the contractor would have to install a liner in live flow conditions which would be significant especially during peak morning hours.
Though these site conditions would present a challenge to most trenchless rehabilitation systems, this was an ideal application for Sekisui's SPR™EX PVC Spiral Wound liners. SPR™EX is a structural rehabilitation solution for 6" to 42" diameter gravity pipelines. SPR™EX can be installed in live flow conditions typically without the need for by-passing flow. Furthermore, as Sekisui liners can be designed as fully structural stand-alone liners capable of withstanding all applied loads, the SPR™EX liner for this project was designed to withstand Cooper E-80 loading. 
Orange County Sanitation Districts awarded this project to Spiral Wound installer Nuline Technologies, LLC of Encinitas, CA. The contractor approached the project by utilizing a flow through plug to reduce the amount of flow. Typical time to install 250' of 24" is approximately 3.5 hours including pre clean, CCTV and finishing. If flow conditions were to change during construction, the plug could be removed, allow the flows to level out then be reinstalled even with the line segment partially lined and with equipment still in place. This gives the contractor great flexibility when dealing with challenging site conditions and high flow conditions to take on projects that other technologies could not. The project was completed in September 2020.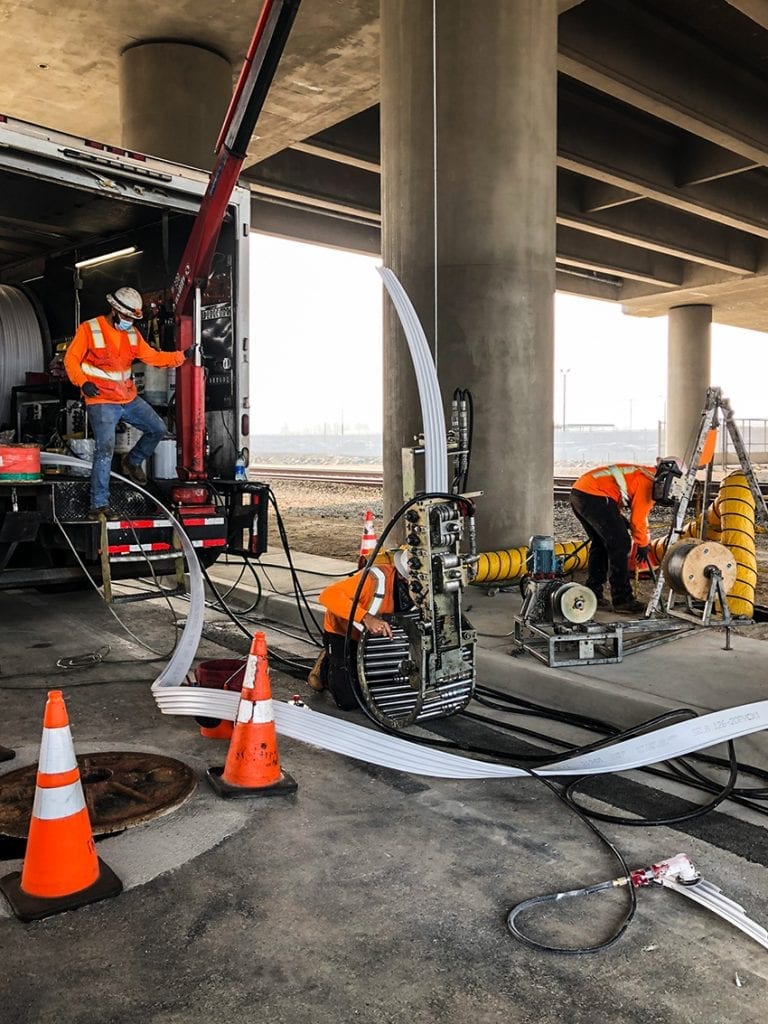 About Our Spiral Wound Installer
Nu-Line Technologies is one of our Spiral Wound installers located in California. Nu-Line has over 2 decades of experience installing our SPR™EX liners and additionally works in the plumbing, drain cleaning and building industries. Nu-Line is located out of Encinitas, CA.
Pipe Rehabilitation Project in California?